AMBASSADOR'S PROFILES
Motohiko Tokuriki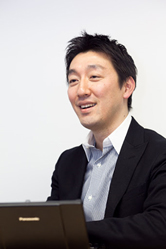 Motohiko Tokuriki is CMO of Agile Media Network, one of the most influential A-list blogger networks in Japan. Agile Media Network pioneered the conversational marketing strategy to develop relationships between companies and their customers through social media.
Before joining Agile Media Network, he worked as Marketing Manager of a software venture company, Ariel Network, and established a direct communication platform for blogs and social media.
He has many years of experience on blogging, blog marketing and online community management, establishing himself as one of the top evangelists of blogging media and influencer marketing by leveraging Alpha (A-list) bloggers in Japan.
He is the author of "Alpha bloggers" and "Digital Work Style."
Hiroto Ebata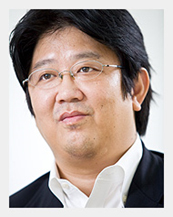 Born in Manhattan New York, Ebata is bi-lingual and bi-cultural and hold dual citizenship for United States and Japan and holds MBA and Global Management Program (GMP) certificate from Stanford Graduate School of Business.
Ebata is serving as CMO for IMJ Corporation who is the largest independent web integrator in Japan from November 2014. In addition am teaching as Professor of The Graduate School of Project Design from April, 2012. he also served as Senior Director, Central Marketing Organization Lead - Microsoft Japan from Sept.
2012 - Oct. 2014. Vice President, iMarketing, Coca-Cola Japan from Oct. 2005- Aug. 2012.
He is also known as an opinion leader in Japan and have been writing regular articles on interactive marketing trends since 2008 on leading Japanese online magazines (Nikkei Web Marketing, Advertimes). Co-Author of a novel "Coca-Cola Park's challenge for Eco-System Marketing" (First Press, Nov. 2009).
Ebata is currently hosting Next Marketing Platform Lab
(https://www.facebook.com/groups/nextmarketingplatform/) with more than 2,000 marketers registered.