World Marketing Summit 2015 Japan News Corner (3) 〜 デジダル時代こそ信頼構築が重要と語る、グレン・アーバン教授を紹介します。
Glen L. Urban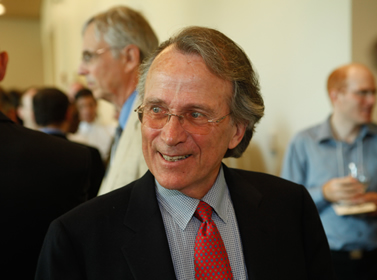 Glen L. Urban is Professor in Management, Emeritus, Professor of Marketing, Emeritus, Dean Emeritus, and Chair of the MIT Center for Digital Business at the MIT Sloan School of Management.
Glen Urban first espoused the concept of trust based marketing. Professor Urban argues that trust is an essential quality in modern web-based societies and it is especially important for younger people - the so-called Generation-Y, who value authenticity and sharing and who turn away from traditional "pushed", business-to-consumer marketing. This he believes is due to a lack of trust by consumers of businesses and traditional advertising.
This article by Forbes gives some insights into the values and motivations of millennials including the need to engage with brands on social networking.
http://www.forbes.com/sites/danschawbel/2015/01/20/10-new-findings-about-the-millennial-consumer/1/
Younger consumers, follow the recommendations of other users posted on-line or liked on social media. Then some of them, who gain a strong sense of brand loyalty, become advocates. In this article, Professor Urban discusses how to build a consumer advocacy strategy.
http://www.itsma.com/building-a-customer-advocacy-strategy
As an example, Nestle Japan's unique NESCAFE Ambassador program has succeeded in creating over 180,000 Nescafe advocates. Ambassadors take on the additional responsibility of ordering coffee and collecting money in order to add value and a sense of community and communication back into the office place.
http://asia.nikkei.com/magazine/20140626-Nestle-s-staple-ambitions/Cover-Story/Extracting-growth-from-a-shrinking-Japan?page=2
Professor Urban is also an expert on premarket forecasting and test marketing of new products, and is the author of Design and Marketing Of New Products.
Links
http://mitsloan.mit.edu/faculty/detail.php?in_spseqno=41274
The Power of Trust 1
https://www.youtube.com/watch?v=IwVoq-Jt0Ks (Starts from 1.40)
The Power of Trust 2
https://www.youtube.com/watch?v=7QJO5FYxGCs